I am obsessed with
Tastespotting
, but unfortunately it is filled with lots of yummy, sweet summer produce, as lots of American's post recipes (and it's summer there - who'd've thought it, huh?). But here it is winter, so many of the delicious ingredients - ramps, strawberries - are not availiable, and thus, my recipes have to be shaken up and changed around. But strawberry. I am not a fan of the fruit as a whole (I know - how weird am I?), but I adore the flavour, and ridiculously fresh strawberries make the best flavour for cakes and the like. And I wanted strawberry cupcakes, damnit. Now! So once again, I compromised and sourced myself a good quality strawberry jam.
The cupcakes turned out this awesome cinnamony colour with a faint hint of sweet strawberry, and are so delicately soft. I can't say they are my favourite cupcakes ever (can we say chai cupcakes? Yum), but they are more than appealing and it's easy to eat two before even realising it. I topped them with a candy pink icing that I spiked with strawberry essence, and then got a bit sprinkle happy. So cute!
Without further ado!
Strawberry Cupcakes
125g butter, room temperature
1/2 cup caster sugar
1/2 cup strawberry jam, seedless (or just strained)
1tsp strawberry essence
2 eggs
1 cup flour
3tsp baking powder
1. Strain your jam. I find heating the jam up for a minute before hand to melt the sugar helps to make this easier.
2. Add the butter, sugar, essence and eggs and cream together.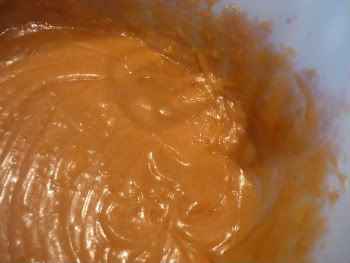 3. Toss in your dry ingredients and combine. And then hey presto! You have a cupcake batter.
4. Spoon into your cases, and pop into an oven (which should be preheated to 180 degrees celcius) and let cook until they bounce back from the touch.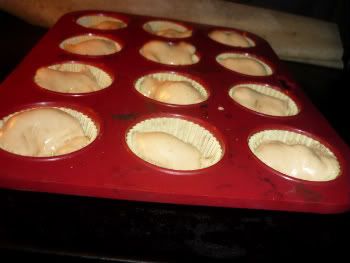 5. Once they are cool, ice them.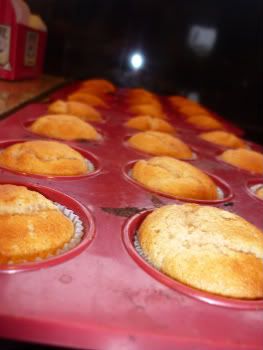 Basic Butter Cream
100g butter, room temperature
1tsp strawberry essence
Icing sugar
1 - 3 tbsp milk
1. In a bowl, combine your milk, essence (start low) and butter until they are light and fluffy.
2. Toss in your icing sugar - this always varies, so I haven't given a measurement. Just keep adding in icing sugar until you get the desired consistency. If you make it too dry, add a tablespoon of milk.
3. Put it in a piping bag and decorate!