Once again, I have fallen prey to the Great American Ingredient, peanut butter. The peanut butter cups were so delicious - and eaten way too fast - that I had to whip something else up with these delicious flavours. But I felt like changing it up a little bit this time, and came up with my own version of smores. I am certain that I had a craving for marshmallow, chocolate and crunchy biscuit because it reminds me of summer-time camping. It's bitterly cold here at the moment, and the reminder is well timed.
This recipe is very easy and only has a handful of steps; the longest period of time is spent chilling the layers. Warning though, it is very sweet, and were I to make this again, there are a few changes that I would make. First up, I would double the amount of marshmallow, because it provides a great texture and subtle flavour to the bar, and secondly, I would halve the chocolate. I added way too much, and it is just a little bit over bearing. But I love chocolate, so it doesn't bother me a whole heap.
Peanut Butter Smore Bars
1pkt malt biscuits, crushed
1 1/2 cup icing sugar
100g butter
1 cup smooth peanut butter
1pkt marshmellows
375 grams chocolate melts*
1 cup smooth peanut butter
* Seriously consider halving this, so you're only using around 190 grams.
Peanut Butter Biscuit Base
1. In a bowl, combine your crushed malt biscuits and icing sugar.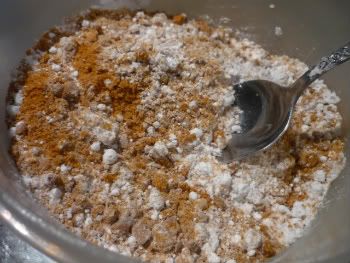 2. Melt your butter and heat the peanut butter through, so it is easy to spoon. Add these two ingredients to your biscuit mix, and combine well.




3. Press into a pan (any size you want, but keep in mind that you don't want the biscuit base too thick) and chill for ten minutes in the fridge.






Marshmallow Layer



1. Put your marshmallows into a microwave safe bowl, and zap for thirty five seconds. Remove from the microwave, and mix together so that everything is smooth. If you still have lumps left, return to the microwave for ten seconds. Repeat until you get the desired consisitency. Be careful though, because it can burn easily.

2. Spread over your chilled biscuit base, and return to the fridge.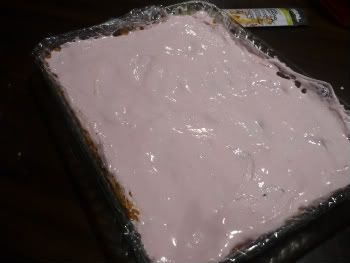 Chocolate Topping



1. In a double boiler, melt your chocolate and second cup of peanut butter until they are nice and smooth.

2. Spread over your marshmallow layer and return to the fridge for ten minutes.




3. After ten minutes, remove the smore from the fridge and score cutting marks through the chocolate. This will mean that it is much easier to cut when the bars are fully chilled.

4. Return to the fridge for an hour, and cut properly. Eat and enjoy!



Yuuuum.